Welcome to my Fashion Designer page!
I am a local Fashion Designer based in Tucson, Arizona that has specialized in Custom Design work for over 30 years now! I have an Associates Degree in Fashion Design from Pima Community College. From 2008 to 2016, I was proud to serve and able to "Give Back" by teaching at Pima College in the Fashion Department. I love teaching people how to sew! Currently I have been working with the community on a more individual and personal level. Since 2016 I have taken on interns and together we have had some fun and won some awards!
I have been featured as a local Designer in the Tucson Model Magazine for my Restyling work! The Owner, Rhonda Moretti, met me while redesigning her personal Wedding Dress. Congrats to both of you! After a year of working with this Magazine in December 2016, they awarded me Designer of the Year!
In 2017 after another long year or designing a movie replica of Dr. Strange and his red cape we took, by storm, 1st place at Tucson's Comic Con Convention. The client was great and we were able to make every inch of that costume look authentic!
That brings us to 2020...What's your super power? Mine is Mask-maker! Looking forward to whatever is next!
The year is now 2022... thank god I do not need to make another MASK! Please if you are in need of a creative garment we are looking for you!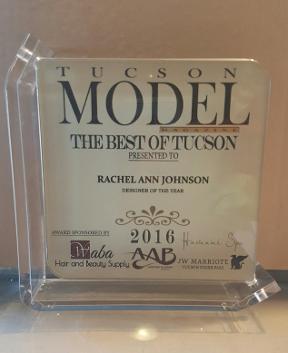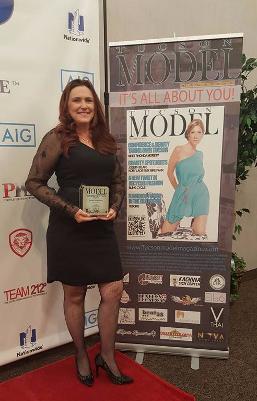 Over the past few years, I have really been enjoying Altering and/or Redesigning Wedding Dresses to match up with the Bride's vision! I want to help make the Bride's dreams a reality! I also specialize in costuming and all formals. My sewing ability are many, ranging from custom, to alterations, to restyle/recycle. I also teach a variety of personal skill building classes in the studio. Please take a moment to see the stories and photos below.
Make sure you schedule your Free Consultation today so we can start working on making your creative dreams a reality too!
Call Rachel Ann Johnson at 520-971-4509 or email at ragtimedesigners@gmail.com
Tucson, AZ
The photos below are a collection of my work, ranging from Customer Jobs, College Projects, Personal and Just for Fun!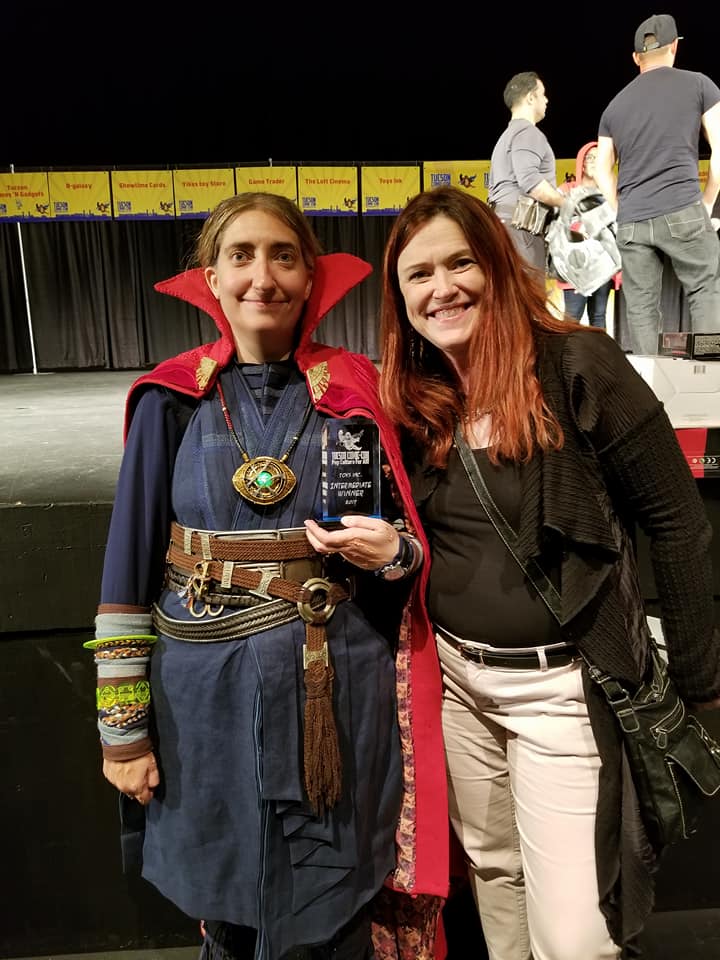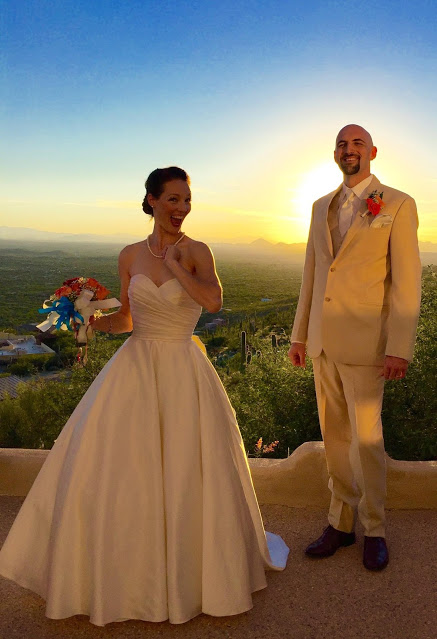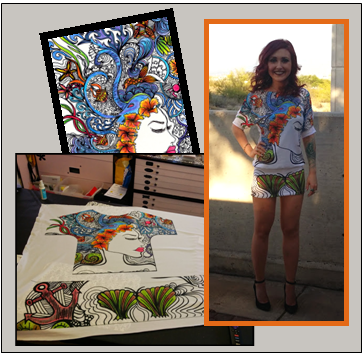 Tucson Comic Con here we come! After a year of trial and error we created this movie replica of Dr. Strange! It was crazy how hard myself and my intern at the time worked on this costume. It was all worth it, Totally! We not only took first place but was moved up from Beginner to Intermediate by the Judges! Thank you Tucson judes for seeing all the hard work in our costume. Got a dream costume...Bring it on!
This is a story I just have to share with you...
This Bride, Kerrie, got a dress from a local bridal shop and loved it. The dress did not fit and due to some confusion ended up at a local alteration shop to have it fitted. The experience at the alteration shop was not a good one and the dress still did not fit! That's when Kerrie found me. Her wedding was only 3 days away at that point and here are some of her own words:
"The Wedding was awesome and I felt and was told several times I looked like a Disney Princess!!! I felt amazing in your alterations and the best cleavage! LOL I will only come to you from now on and so will all my friends. No one else would I ever trust with fabric again!"
This is Kylee!
I would like to say that we both helped a dream come to reality with this collaboration!
While taking a Digital Fashion Design class at Pima, I asked for a friends' help to draw an Ocean Themed picture. And Wow! Did she deliver. She created a hand drawn piece of art that I digitally had printed on a dress that I designed for Kylee. She is now the proud owner of this Dream Project. Thanks for the great inspiration, Kylee! On her own, she has gone on to make a few more hand drawn designer original garments!
Here are just a few of the projects from the RAGtime Design Studios and team...
What is your Dream?