Welcome to my Gallery Page! This page is filled with an assortment of items! So please take a moment to check them all out:
Free card patterns and instructions!
Lattice Card Templates for sale...
Photos of projects from Friends and customers...
And so much more!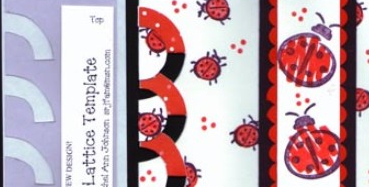 Click here to check out my library of Templates, Card patterns, Instructions & more. Both free downloads and items for sale!