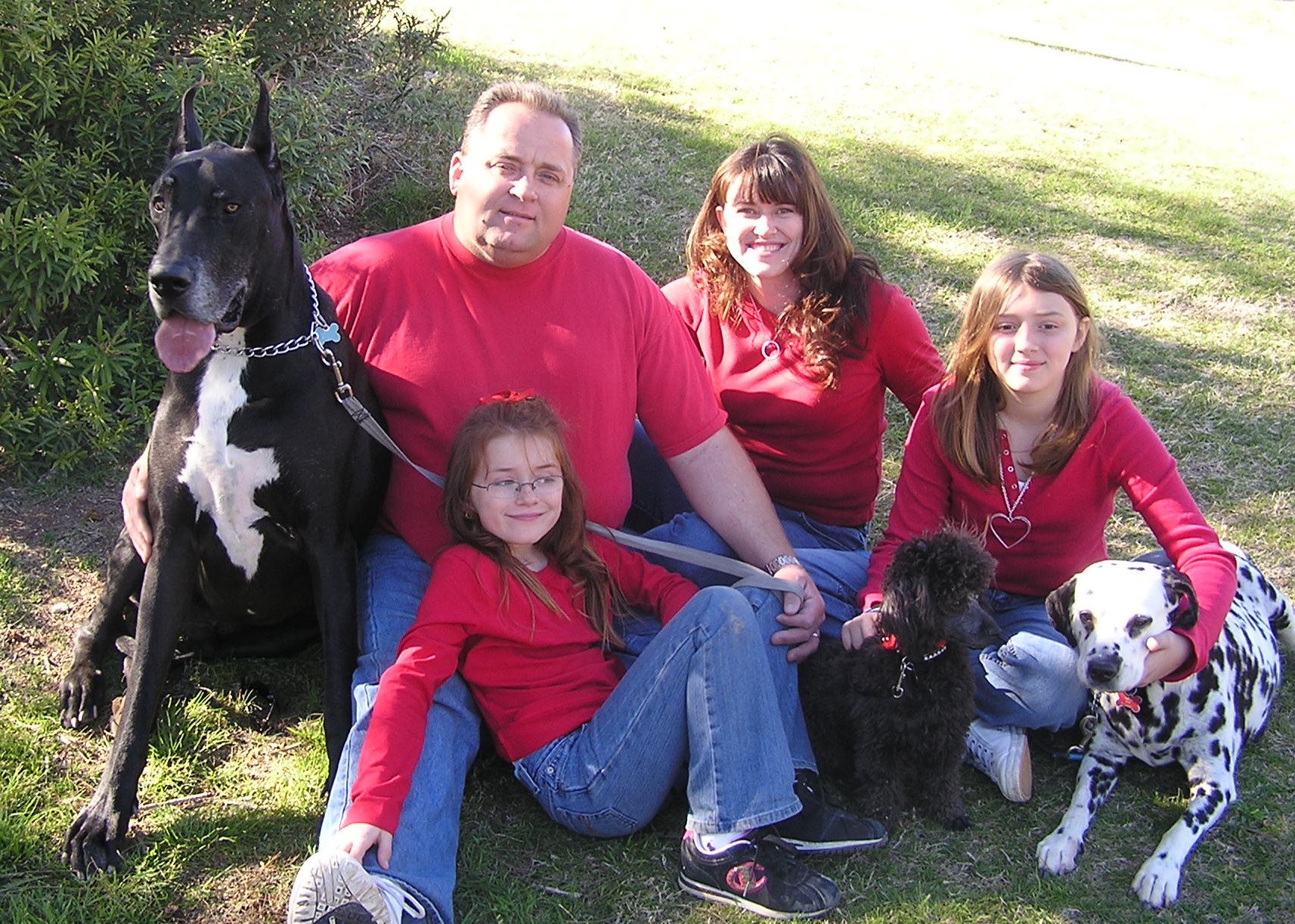 Thanks for viewing our site. It has been a long time in the makings. The space for our business has grown from a small spare room to a free standing Studio in our backyard. The idea for RAG Time Designs has been an idea of mine for as long as I can remember. The initials R. A. G. stands for my maiden name, Rachel Ann Goubeaux. The letters just stuck with me. As you can see from the site we are just crafty people that love what we do and share what we love. Helping others enjoy creativity and worthwhile accomplishments enables us to make a difference in others! From Scott and his wood working, to me with my sewing and paper crafting, to Abbey with her creative flowers we got you covered! We hope that together we can help meet all your crafting needs. Thanks again for viewing our site. Be sure to check back on a regular basis to see what's new. Don't forget to E-mail us and get our newsletter too!
Thanks, The Johnsons
PS - The dogs names are Leroy the 200lbs Dane, Sammy the poodle and the late Darby-Doo the Dalimation.
R.A.G. Time Designs
(520) 971-4509
To learn more about some of my favorite things!
www.pima.edu
For a list of Class Times, Events and more...
E-mail us today and get our newsletter!